UPDATED (AGAIN): Yes, we've added more shows for November & December 2017!
Thank you for stopping by!
Simple Scents Candle Co. LLC products are hand made in the U.S.A.
We offer a variety of highly scented candles, unique melts & specialty warmers. From time to time we offer one of a kind quilts & other fabric goodies and special wood products that are hand cut & painted.
It's all "From our home to yours"
Our Signature wax blend has a creamy look & offers a fabulous scent throw, whether burning the traditional wick or using our 2 in 1 warmers to go flameless. For questions, please visit our "TIPS" in the top right or send us an email. We'd love to hear from you!
Be sure to check out our FACEBOOK page by CLICKING HERE.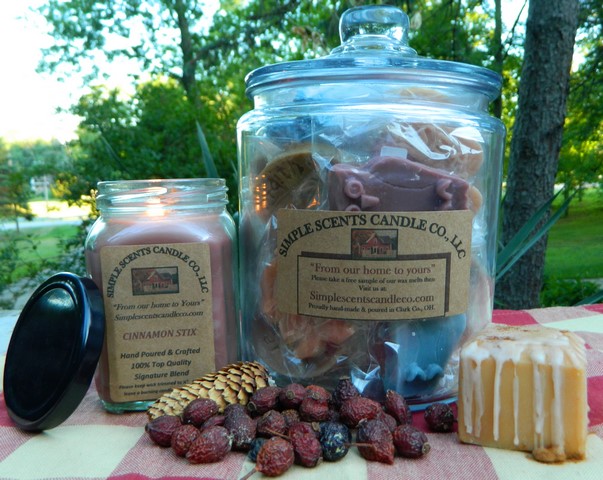 We use Mal's-E Cart which is a Mcafee SSL Secured Site and is tested daily. So order with confidence!