Thank you for stopping by!
Simple Scents Candle Co. LLC products are hand made in the U.S.A.
We strive to be unique in a simple way. We promise creative melt styles, quality fragrance oils from trusted sources, paper core wicks, awesome color choices and our signature wax blends. Every ounce of our scented wax is produced, decorated, packaged and shipped "From our Home to Yours." Hand-crafted in small batches ensures the best quality possible.
Be sure to check out our FACEBOOK page by CLICKING HERE.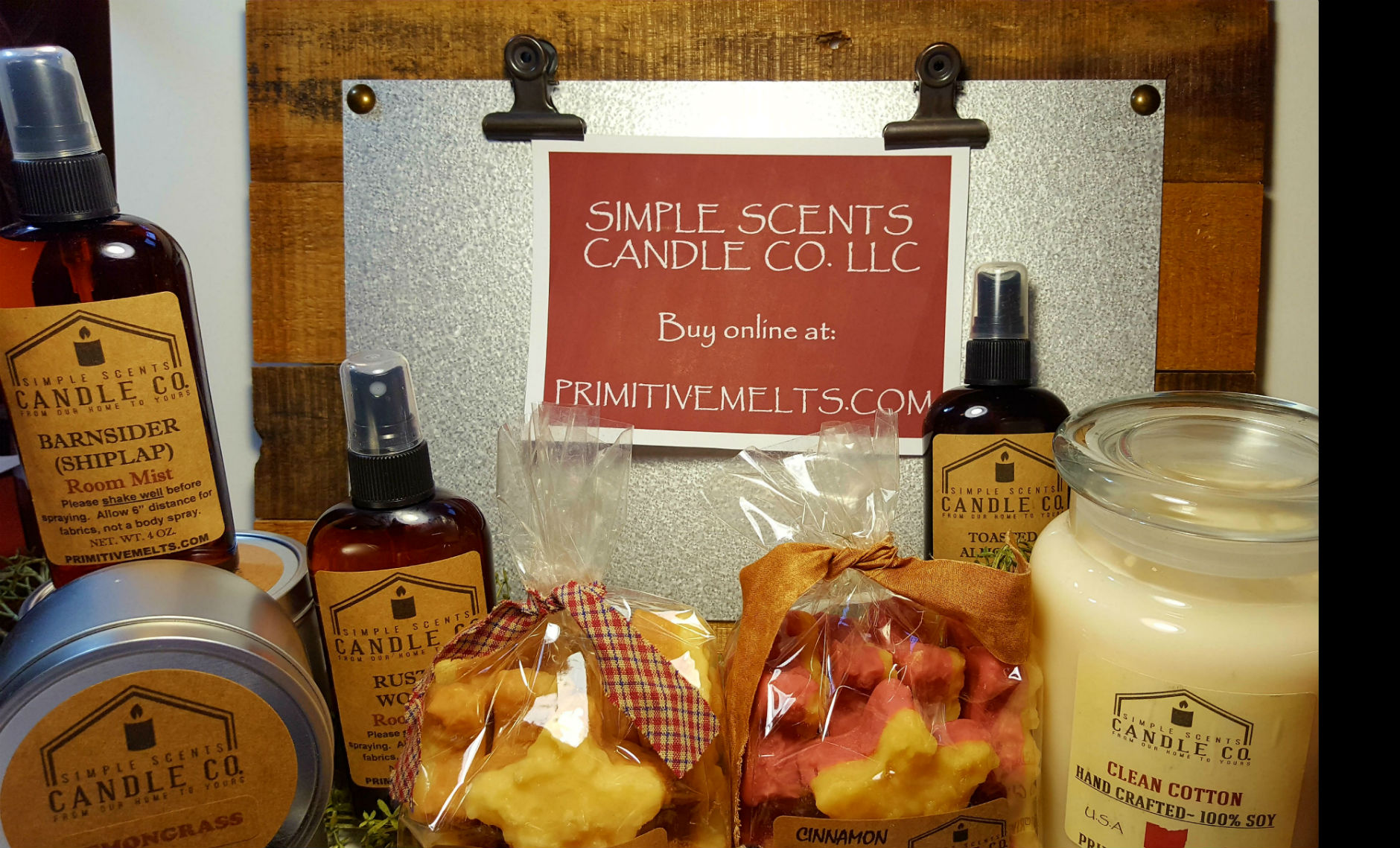 For questions, please visit our "TIPS" in the top right or send us an email. We'd love to hear from you!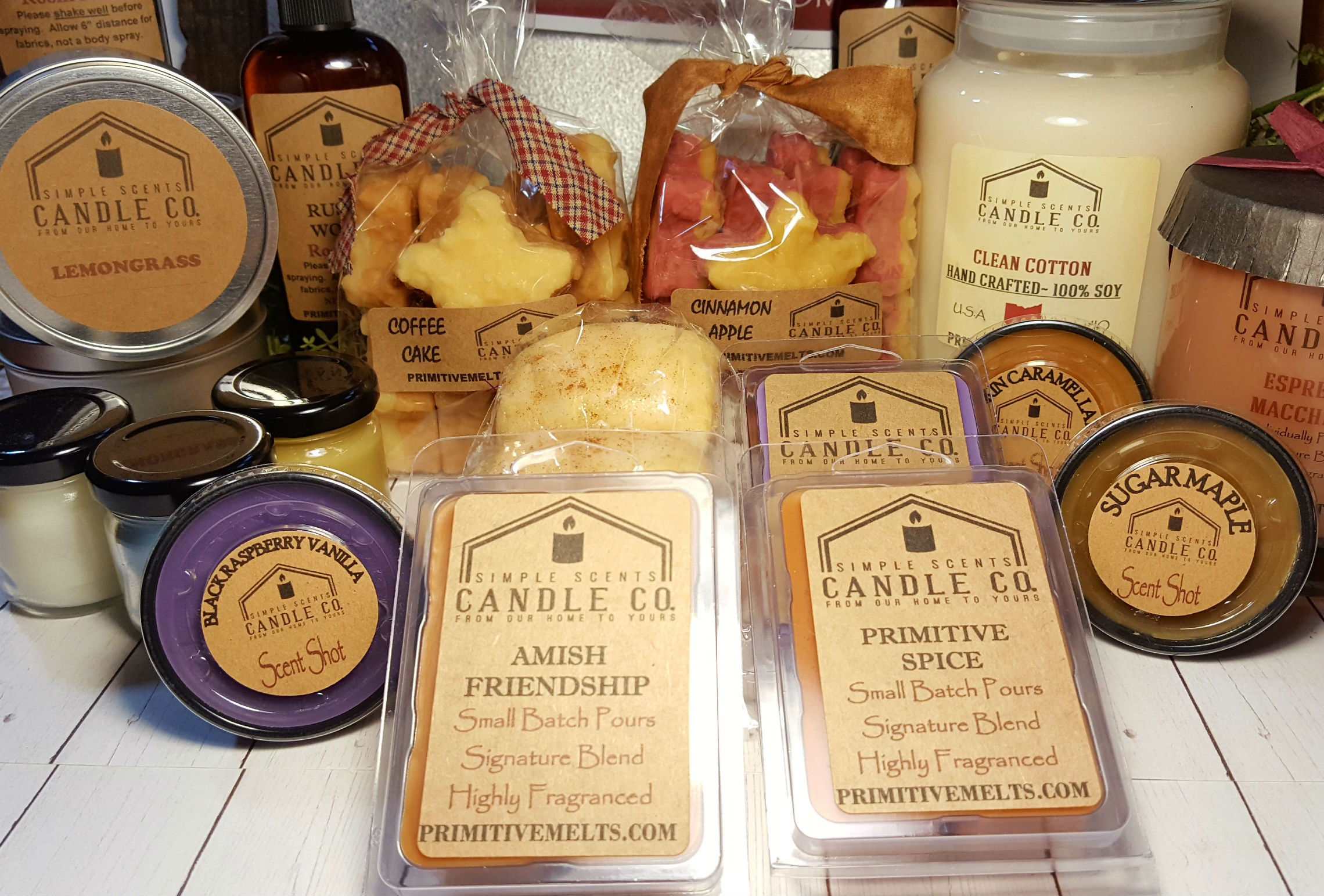 We use Mal's-E Cart which is a Mcafee SSL Secured Site and is tested daily. So order with confidence!